Twelve Jewels - collect book at seminar
---
Twelve Jewels - collect book at seminar
£68.00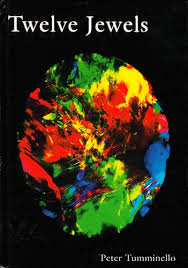 Pre-order your book for collection at the seminar. Order by 31st January.

to pay by bank transfer (contact us) or pay below (Please note: subject to additional paypal fee)
Twelve Jewels - Gems in Homeopathy. Includes Amethyst, Black opal, Diamond, Emerald, Golden Topaz, Lapis Lazuli, Morion, Pearl, Quartz Crystal, Rhodonite, Ruby and Sapphire emersions.